About Multicultural Nelson Tasman
Our Governance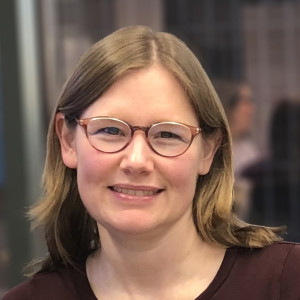 Felicity Palmer
Board Member - Chair
Felicity Palmer was born and raised on the unceded land of the Cammeraygal people of the
Eora Nation, in Sydney, Australia. Until her move to Te Tau Ihu in 2021, Felicity lived for
twenty years in the USA. She is deeply committed to anti-racism, equity, and being part of a
welcoming and diverse society. Felicity has a wealth of experience in the nonprofit and
charitable sector, including as Vice President of Development and Communications for
Executive Service Corps of Southern California, where she was responsible for fundraising
and external communications. She has also served on the board of the Angeles Chorale and
of the Los Angeles chapter of the Association of Fundraising Professionals. Felicity holds a
Ph.D. in comparative literature from Columbia University. An immigrant twice over, she is
enjoying life back in the antipodes and loves the natural beauty and friendly, down-to-earth
people of the Nelson Tasman region. She is excited to bring her energy, dedication and
community leadership skills to Multicultural Nelson Tasman.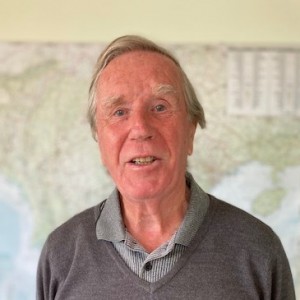 Bill Dyson
Board Member - Treasurer
Bill was born in Sydney, Australia and lived there for 61 years. During that time he was employed as an engineering draughtsman Otis Elevator Company. After retiring from work he came to Nelson, New Zealand and studied a course in Architectural Draughting. Bill believes in the rights and freedom of all human beings. He is very keen to offer his assistance for the improvement of living conditions of other people.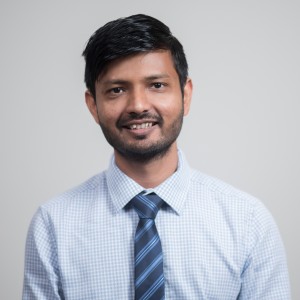 Ishan Patel
Board Member - Secretary
Ishan was born and brought up in Ahmedabad, India. Moved to New Zealand in 2015 to study Software Engineering at NMIT. He worked for Shuttlerock for 5 years as a Support Engineer and Software Engineer. but is recently transitioning from IT to Law after getting a job at Pitt & Moore as an AML Compliance Administrator whilst studying for a Diploma in Legal Executive. Ishan says he's grateful to be part of such a talented MNT team to learn about communities and governance. He likes watching cricket (T20s), playing board games, being out and about, and reading books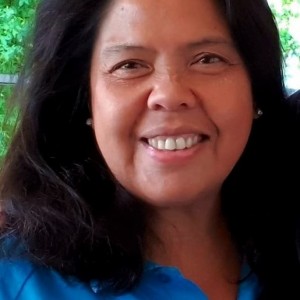 Marie Lindaya
Board Member
Marie came to New Zealand to settle in 1990 after having worked with the International Committee of the Red Cross (ICRC). Ever since, she has worked with the public and private sectors – Department of Internal Affairs, ACC, Nelson City Council where I professionally learned governance matters, including being the Mayor's PA for 15 years.
In 1992 whilst with Internal Affairs, Marie organised the first meeting of the Nelson Multi-Ethnic Council, which has now evolved to Multicultural Nelson Tasman, 27 years on. In between work and life, Marie dedicates her time to community volunteering which grounds her to grass root community issues and allowed her to build relations with and help individuals and groups of diverse culture, age and gender. Her formal governance training continues and is put into direct practice on the Board of community organisations including MNT. Her advocacy and community engagement extend to our tangata whenua, former refugees, vulnerable folks, environmental forums, business sustainability, InterFaith groups, source project funding & sponsorship, and volunteering – her way to pay forward and thank this place she calls home, Aotearoa.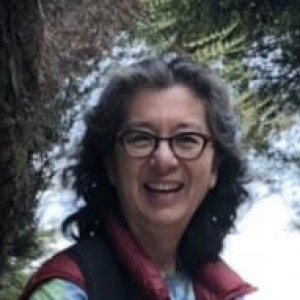 Mary Bronsteter
Board member
Mary was born and raised in South Korea. She holds a BA in Political Science with East Asian Emphasis & TESL certification. Mary regards herself as a lifelong student of justice. She believes in the intrinsic value of celebrating cultural diversity, promoting peace and understanding of all people.
Her goal: To foster 'Unity in Diversity' - kotahitanga i roto i te kanorau.
Carol Morgan
Board Member
Originally from Yorkshire in the UK, Carol has been in NZ since 2004. She has extensive experience as an English Language teacher and youth and community worker, particularly with young people who do not have English as their first language. She worked for the British Council in Singapore and with new migrants and former refugees in high schools in the north of England and South Auckland.

Waimea College welcomed Carol as their International Dean in 2008 and she was there for 12 years until her retirement. She has always been an advocate for her students and their families in any way possible and now volunteers at the Citizens Advice Bureau so she can continue to help people facing challenges in their new country.

Carol has been involved with the Multicultural Council for many years; she was part of the group who helped establish the Speak Out programme and has been a keen supporter of the Multicultural Festival ( formerly Race Unity Day), persuading young people to share their cultures, national costumes and musical and dancing talents with the wider Nelson community. She is particularly keen to assist the MYNT group with their stellar work.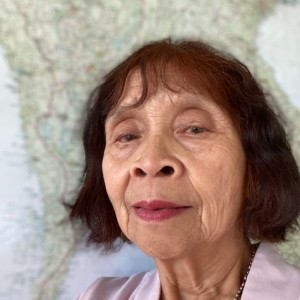 Monique Dyson
Board Member
Monique was born in South Thailand, at the Isthmus of Kra, from a mixed race parentage, of a Malay-Chinese mother and a Thai Father.
Monique is a trained teacher in Mathematics and Science. She is also a registered nurse and a registered midwife. She worked in Sydney and the outbacks of Australia for 30 years. Monique holds degrees in Masters of Nursing, Midwifery, Counselling and Genetics counselling. Her PhD is in Psychology, and her research work in Sydney was in familial mutations in Breast and ovarian cancer.
Monique came to New Zealand to be a Lecturer in Nursing and Midwifery at NMIT. Monique's interest in Multicultural community came from being a multicultural Lifeline Counsellor in Paramatta, Sydney for 5 years. Monique moved to Nelson to settle here in 2017 and appreciates her chance to be involved in Multicultural work. Currently she teaches English on a one to one basis to Karena students living in Victory through the English Language Partners.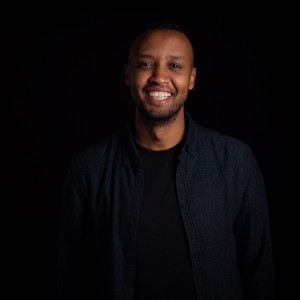 Ahmed Osman
Board member
Ahmed Osman has been in Nelson for around 4 years, after relocating from Wellington with his wife and two girls. He comes from a refugee background – having settled in New Zealand at aged 10 from Somalia. He attended both Victoria University of Wellington, and the NZ Film and Television school and now has a career as an award-winning producer/director. His content often reflects on the migrant or refugee experience and he likes to produce powerful content on important issues to help inspire positive change in the world. Ahmed played a key role in bringing the recent Multicultural Football tournament to the MNT calendar and is passionate about the way that sports can be used to help integrate young newcomers to New Zealand.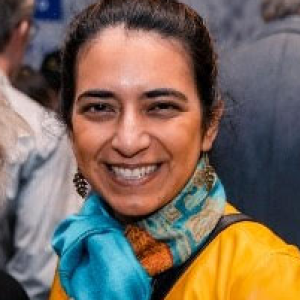 Karen Ramirez
Board Member
Karen hails from Lima, Peru; she moved to NZ in 2010 and made Aotearoa her home. In recent years she made a move to Nelson for what she believes are obvious reasons, it is the best place in NZ?. Back at home she studied International business and specialised in New Zealand following a postgraduate degree and other certificate. Karen has extensive experience working for private companies and NGO's such as Red Cross helping re-settling refugee communities in Auckland. Very energetic and finds joy in getting together with fellow immigrants and helping them find their way in our beautiful place.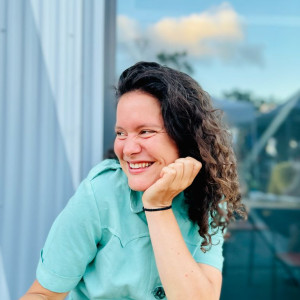 Pauline Agache
Board Member
Pauline moved to Whakatū in March 2022 after 5 years living in Tāmaki Makaurau. She is originally from Belgium where she studied Communication and Media/Social and Cultural Development and lifelong learning. Her master led her to pursue her desire to work for the not-for-profit sector. Starting as a video editor for a Human rights organisation in New York, then facilitated workshops around social and environmental issues in St Petersburg to finally migrate to Aotearoa. For a few years, she worked for Shakti women's refuge as their fundraising and communication manager and then coordinated Sustinnoworx, their social enterprise.
Today, Pauline is excited to join an organisation such as MNT that shares common values. She is passionate about social change and the empowerment of communities. The richness of multiculturality is precious to her. Now she hopes to bring her experience working for the not-for-profit sector to the team and learn from the diverse members!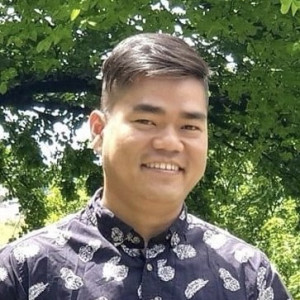 Deep Thapa
Board Member
Deep came to New Zealand in 2017 as a student from Nepal. He is living in Nelson since last 5 years and leading a Nelson Nepalese Community as a President. After his course completion in graduate diploma in management from NMIT, he steps in a business sector for a job as per his qualification for his career
development. Regarding his work experience in Nepal and New Zealand, it seems that he has been involve in multiple sectors:
 Work as a ECA coordinator for 5years (Nepal)
 Work as Event manager/choreographer for 3years and 10years respectively (Nepal)
 Work as Fine Art Teacher for 5year (Nepal)
 Work as a Dj assistant for 2 years(Nepal)
 Works as Duty manager/checkout supervisor for 2.5year (New Zealand)
 Work as Production Manager for 2.5years (New Zealand)
 Current working as a President of Nelson Nepalese community (NNC)
Deep said that he felt really honored to get the chance to be a part of Multicultural Nelson Tasman. He believes that he would be able to carry all the skills, knowledge and experience to support the multicultural team as a team player. He is really passionate to support all those needy people who need help and also build up the strong relationships among all the communities in Nelson-Tasman region where he can share his culture, norms and values.