About Multicultural Nelson Tasman
Unity in Diversity
Multicultural Nelson Tasman is a non-government organisation which supports migrants, former refugees and people from minority ethnicities in the Nelson Tasman region with their settlement process. It promotes positive race relations through community education, ensuring people of all ethnicities feel empowered so that they can actively contribute to our community. Cultural Diversity enriches our society and provides opportunities for economic growth, community development and international relationships.
Our Governance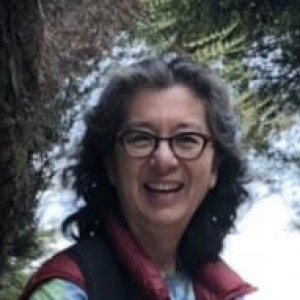 Mary Bronsteter
Chairperson
Mary was born and raised in South Korea. She holds a BA in Political Science with East Asian Emphasis & TESL certification. Mary regards herself as a lifelong student of justice. She believes in the intrinsic value of celebrating cultural diversity, promoting peace and understanding of all people.
Her goal: To foster 'Unity in Diversity' - kotahitanga i roto i te kanorau.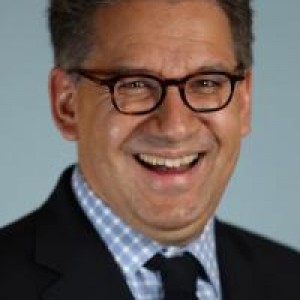 David MacDonald
Deputy Chair
David is a mixed-race political professor at the University of Guelph. Previous senior lecturer in Political Studies at Otago University and professor at ESCP Graduate School of Management in Paris. David's parents are originally from Trinidad by way of India and Scotland. He was raised on Treaty 4 lands in Regina, Saskatchewan.
In 2017, David got appointed as Research Leadership Chair for the College of Social and Applied Human Sciences. He holds a PhD in International Relations from the London School of Economics. So far, David has written four books, co-edited and authored eight books on International Relations, comparative Indigenous practices of self-determination with a focus on Canada and Aotearoa.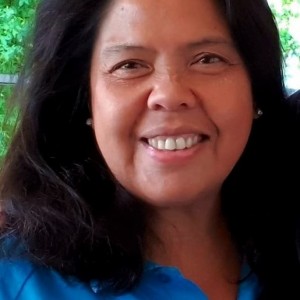 Marie Lindaya
Treasurer
Marie came to New Zealand to settle in 1990 after having worked with the International Committee of the Red Cross (ICRC). Ever since, she has worked with the public and private sectors – Department of Internal Affairs, ACC, Nelson City Council where I professionally learned governance matters, including being the Mayor's PA for 15 years.
In 1992 whilst with Internal Affairs, Marie organised the first meeting of the Nelson Multi-Ethnic Council, which has now evolved to Multicultural Nelson Tasman, 27 years on. In between work and life, Marie dedicates her time to community volunteering which grounds her to grass root community issues and allowed her to build relations with and help individuals and groups of diverse culture, age and gender. Her formal governance training continues and is put into direct practice on the Board of community organisations including MNT. Her advocacy and community engagement extend to our tangata whenua, former refugees, vulnerable folks, environmental forums, business sustainability, InterFaith groups, source project funding & sponsorship, and volunteering – her way to pay forward and thank this place she calls home, Aotearoa.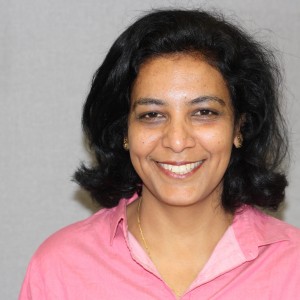 Anju Bathla
Board Member
Anju is originally from India and came to Nelson in 2019 to study a Master of Applied Management at NMIT. Since her arrival, Anju has been involved with different community organisations as a volunteer which has helped her to learn more about the community and the voluntary sector in Nelson.

Anju's supports MNT with her management and research skills as she wants to contribute to a society that has respect for different cultures.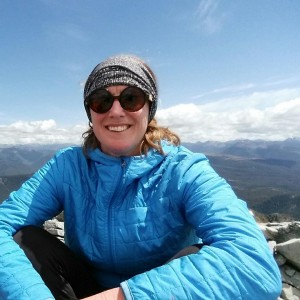 Emma Newcombe
Board Member
Emma has lived in Nelson for the past 8 years, where she works as a marine scientist, and studies tutoring for adult literacy, and te reo Māori. Prior to returning to the South Island in 2010, she lived in southern Patagonia (Chile), Northland, Auckland, and London. Her interest in Nelson Tasman's Multicultural organisation includes aspects of social justice, cultural diversity and creativity.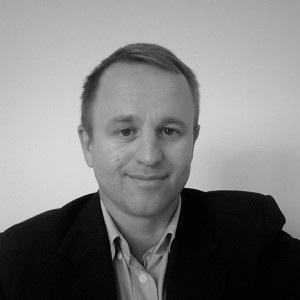 Dmitry Romanenko
Board Member
Dmitry has been living and working within diverse environments in different countries. He is proud of being a part of the MNT team and appreciates having an opportunity of sharing knowledge and experience with the local community. Dmitry believes in the benefits of cultural competence and academic knowledge for society.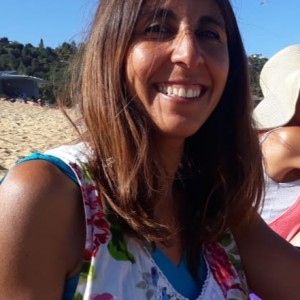 Maria Uhrle
Board Member
Maria is originally from Argentina and joined our board in 2020. She has two teen children, a husband from Golden Bay and is a solicitor at Community Law. Her philosophy is to enjoy life, to be grateful for all experiences and to celebrate cultures while aware of a common human essence.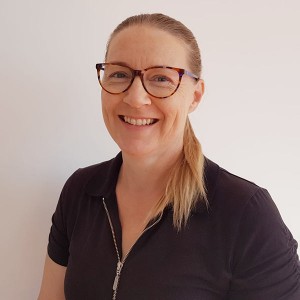 Sandra Hunter
Financial Officer
Sandra has been managing her own book keeping business, Astra Accounting Services Ltd, since 2011. Since 2016, Sandra has been managing the bookkeeping for Multicultural Nelson Tasman. She enjoys working with people from a variety of backgrounds and businesses, and loves helping people keep track of their finances. She believes in letting people get on with what they do best, leaving her to do what she does best: "Making everything add up!"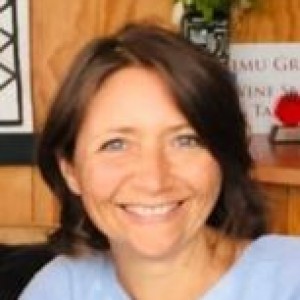 Sandrine Savarit
Board Member
Sandrine was born and raised in France. A polyglot and hybrid of three cultures. Also, a New Zealand licensed immigration consultant, an interpreter and a mother. Sandrine now works with Migrants guiding them through the hurdles and stress of paper work. Sandrine is willing to support Multicultural Nelson Tasman to bring the local migrant community confidence, not only with their immigration matters, but as well professionally, culturally and socially, so they can thrive in their new home. Sandrine believes that sharing our knowledge and experiences, we can help multicultural communities grow a real sense of belonging.
Carol Morgan
Board Member
Originally from Yorkshire in the UK, Carol has been in NZ since 2004. She has extensive experience as an English Language teacher and youth and community worker, particularly with young people who do not have English as their first language. She worked for the British Council in Singapore and with new migrants and former refugees in high schools in the north of England and South Auckland.

Waimea College welcomed Carol as their International Dean in 2008 and she was there for 12 years until her retirement. She has always been an advocate for her students and their families in any way possible and now volunteers at the Citizens Advice Bureau so she can continue to help people facing challenges in their new country.

Carol has been involved with the Multicultural Council for many years; she was part of the group who helped establish the Speak Out programme and has been a keen supporter of the Multicultural Festival ( formerly Race Unity Day), persuading young people to share their cultures, national costumes and musical and dancing talents with the wider Nelson community. She is particularly keen to assist the MYNT group with their stellar work.

Our Operations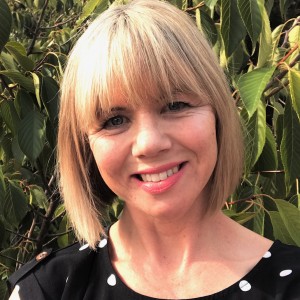 Anna Fyfe-Rahal
Manager
Anna has worked in the newcomer/settlement sector for almost 20 years, both in New Zealand and London, and has held a particular interest in supporting migrants and refugees around employment issues. She spent 10 years working at the non-profit Auckland Regional Migrant Services (now Belong Aotearoa) after moving home to NZ from London in 2005 and was also on the board of the Auckland Refugee Council and a volunteer with Refugees As Survivors.
Since moving to Nelson in 2017, Anna has worked as an employment coach for highly skilled migrants, whilst continuing to volunteer with organisations such as the Red Cross to assist with refugee resettlement.

Anna is passionate about NZ's diversity and the immense value it adds to the country, and close contact with new migrants and refugees from an array of backgrounds has given her a sound understanding of both the highs and lows of the settlement process and of the support required to ensure that newcomers thrive and feel a sense of belonging in Aotearoa.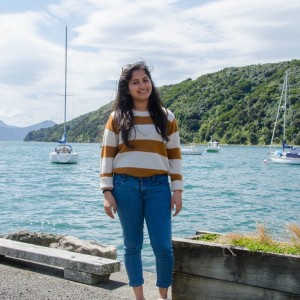 Ramiesha Perera
Administrations and Communications Assistant
Ramiesha is from the beautiful tropical island of Sri Lanka. She moved to Nelson in 2018 and from the day she arrived, this small city has become a part of her life. Ramiesha has successfully completed her Master of Applied Management and has done her research on "Investigating the challenges for small-scale manufacturers in the Nelson region to enter the supply chain".
She has got experience back in Sri Lanka and she has also worked as a part-time TV presenter for 10 years. Her hobbies include listening to music, travelling and exploring new places. Ramiesha is also volunteering for Hearing Nelson and working as a Checkout Supervisor for a local supermarket chain.
Her passion is to encourage everyone feel free to express themselves. She believes it will motivate people to respect each other's ideas which will eventually make this world a better place.
Honorary Member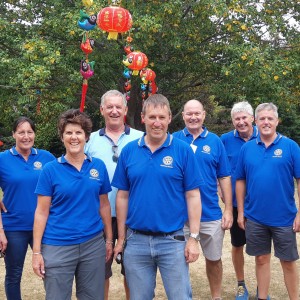 Rotary Club of Whakatu
Whakatu Rotary has been supporting MNT for a number of years now, volunteering teams of members to help set up and take down annual MNT events, including Race Unity Day and the Tasman Asian Food Festival. The club membership is diverse and regularly welcomes guests and speakers from the rich tapestry of cultures who call Nelson-Tasman home.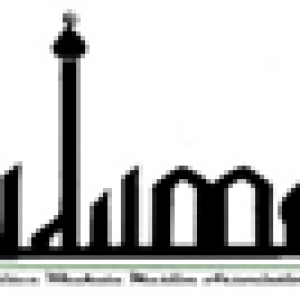 Nelson-Whakatu Muslim Association Incorporated
Honorary Member
The Nelson-Whakatu Muslim Association are natural partners to Multicultural Nelson Tasman, being one of the most culturally diverse groups in the district with over 20 different nationalities and cultures represented. One of our key mission statements is: 'To serve and engage Muslims and the wider community by promoting and advocating social harmony in a multicultural environment.' To that end, we take every opportunity to work alongside MNT on Race Unity Day and similar events, as well as promoting our own cross-cultural activities, especially during our Eid festivals and during Ramadan. We welcome people from other cultures and religions to our Nelson Islamic Centre at 226, Trafalgar Street and are happy for them to learn about our religious practices.
History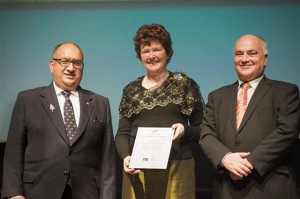 20th Anniversary
Founding members of Multicultural Nelson Tasman: Dr. Siri Wettasinghe, Mrs. Soma Wettasinghe, Mrs. Penny Molnar, Mr. Hein Kolff, Mrs. Marie Johnstone and Mrs. Margaret Belton celebrating 20 years since the founding of the Multicultural Nelson Tasman (formerly known as Nelson Multi-Ethnic Council and Nelson Multicultural Council) – 23rd November 2013. Governor-General Anand Satyan and Race Relations Commissioner Joris de Bres present the NZ Diversity Action award to Evey McAuliffe August
25th Anniversary
November 2018 marked the 25th Anniversary of Multicultural Nelson Tasman. Many original founders, honorary guests, dignitaries, agencies and the wide public graced this occasion with wonderful stories, entertainment and food. MNT's significant contribution to the region in fostering peace, celebrating cultural diversity and understanding of cultures will undoubtedly lead to a harmonious society. MNT thanks everyone for their contribution in making Nelson/Tasman a better place to live.
Annual Reports