About Multicultural Nelson Tasman
Unity in Diversity
Multicultural Nelson Tasman is a non-government organisation which supports migrants, former refugees and people from minority ethnicities in the Nelson Tasman region with their settlement process. It promotes positive race relations through community education, ensuring people of all ethnicities feel empowered so that they can actively contribute to our community. Cultural Diversity enriches our society and provides opportunities for economic growth, community development and international relationships.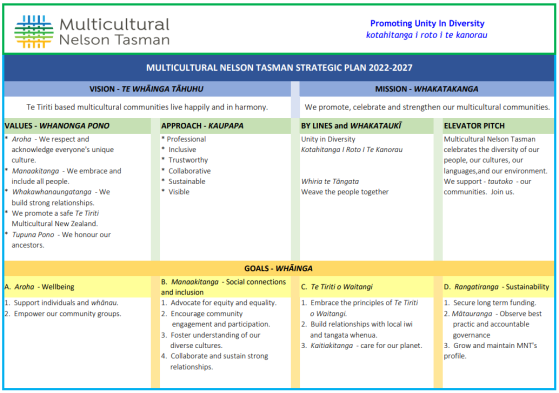 History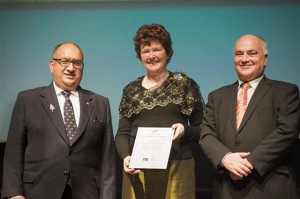 20th Anniversary
Founding members of Multicultural Nelson Tasman: Dr. Siri Wettasinghe, Mrs. Soma Wettasinghe, Mrs. Penny Molnar, Mr. Hein Kolff, Mrs. Marie Johnstone and Mrs. Margaret Belton celebrating 20 years since the founding of the Multicultural Nelson Tasman (formerly known as Nelson Multi-Ethnic Council and Nelson Multicultural Council) – 23rd November 2013. Governor-General Anand Satyan and Race Relations Commissioner Joris de Bres present the NZ Diversity Action award to Evey McAuliffe August
25th Anniversary
November 2018 marked the 25th Anniversary of Multicultural Nelson Tasman. Many original founders, honorary guests, dignitaries, agencies and the wide public graced this occasion with wonderful stories, entertainment and food. MNT's significant contribution to the region in fostering peace, celebrating cultural diversity and understanding of cultures will undoubtedly lead to a harmonious society. MNT thanks everyone for their contribution in making Nelson/Tasman a better place to live.
Annual Reports
2012, 2013, 2014, 2015, 2016, 2017, 2018, 2019, 2020, 2021, 2022
Strategic Plan