Community Events
Multicultural Nelson Tasman (MNT) organises festivals and is involved in community events. If you would like to hold a community event in conjunction with us or advertise your event on our Facebook page, please contact us.
Music Mix - A free Music Experience for all
Saturday 11 Dec 2021, 11.00am-12.00pm, Victory Community Centre, 2 Totara Street, Nelson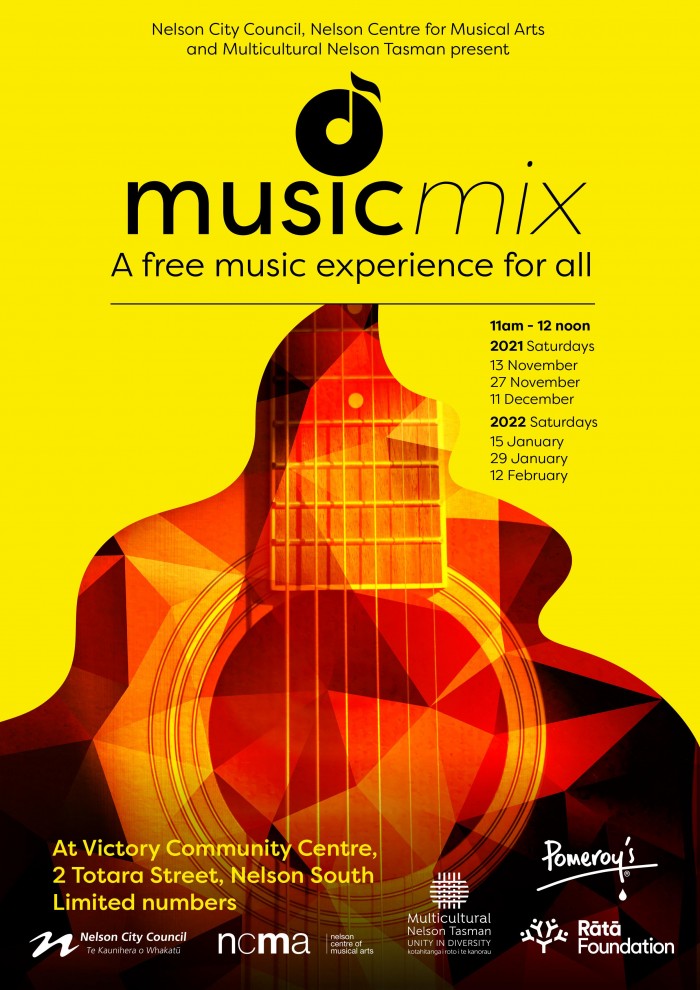 To celebrate the coming Opera in the Park event in February 2022 Nelson City Council presents a series of fortnightly encounters with the world of music and musicians.
Performance by NCMA Youth and Greenhill Community Orchestra
Come and experience what an orchestra is like up close and personal! Find out how you
can start your own musical journey by learning an instrument at Nelson Centre of Musical Arts and
joining one of the NCMA orchestras. Directed by Joel Bolton, players from NCMA Youth and
Greenhill Community Orchestra present a tantalising array of pieces that will leave you wanting to
get involved yourself.
Tasman Asian Night Food Fair 2022
Saturday 12 Feb 2022, 4.00pm-9.00pm, Washbourn Gardens Richmond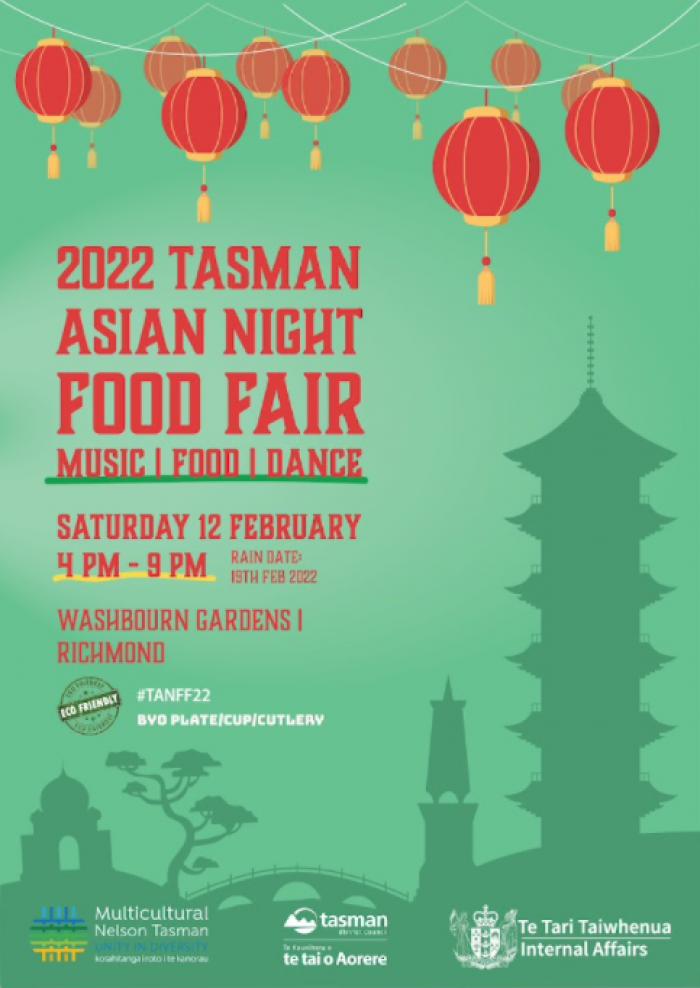 The Multicultural Nelson Tasman warmly invites you to join the next Tasman Asian Night Food Fair #TANFF22!
This coming together of communities of people from widely diverse backgrounds and sharing of culture through food, costumes, music and dance is a wonderful opportunity for people of all ages to enjoy. This is a time for connections and celebrations.
You can celebrate the cultural diversity through a fantastic evening of performances and delicious ethnic foods set.

- Event Timing: 4.00pm - 9.00pm Saturday 12 Feb 2021
- Event Address: Washbourn Gardens, Richmond, Nelson
- FREE ENTRY
*Please note, in case it rains, this event will be postponed to the following Saturday evening, 19 February 2021
***VENDOR & PERFORMER REGISTRATIONS CLOSE: FRIDAY 7 JANUARY 2022, 10 PM***
Multicultural Festival 2022
Sunday 20 Mar 2022, 11.00am-4.00pm, Founders Heritage Park, Nelson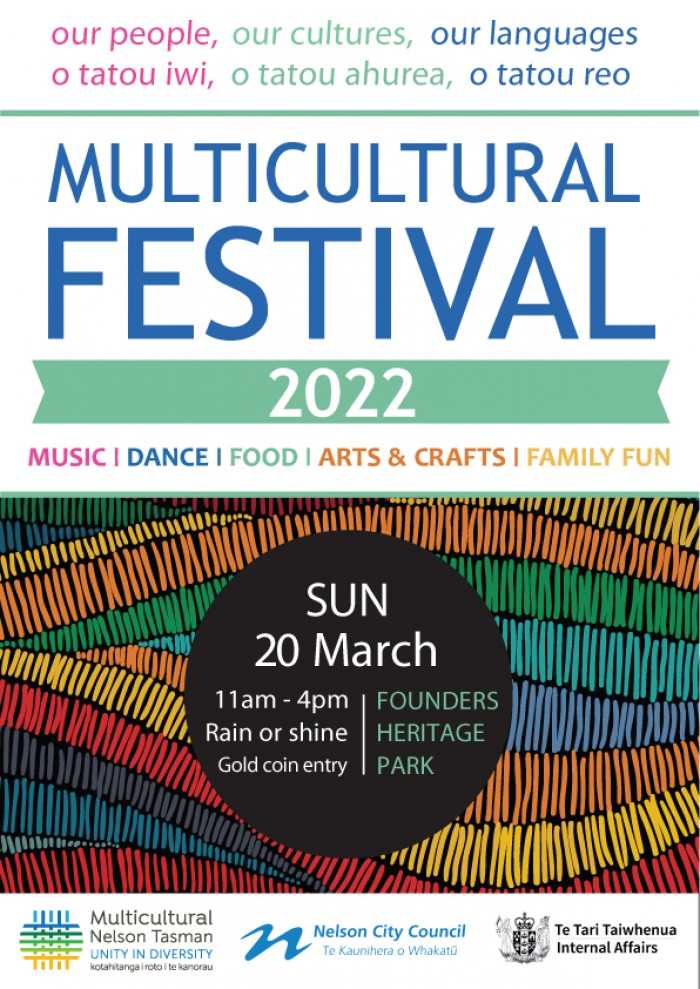 Join us to celebrate unity in diversity together with young and old, new and established Nelsonians and every interested member of our community.
Since 2009, the Multicultural Nelson Tasman has organised Race Unity Day to Celebrate Cultural Diversity.
It is going to be a new venue this time, which is the Founders Park and will include different sorts of interesting mini activities than previous Multicultural Festivals.
Be inspired by the kaleidoscope of delicious food and brilliant entertainment by our rich multicultural community.
Choose from a number of tantalizing food stalls that will delight your senses.
Check out the arts and crafts and community/educational stalls. Enjoy the music, songs, and dance from around the world.
Bring your family and friends along for Nelson's best day out!

- Event Timing: 11.00 am - 4.00pm Sunday 20 March 2022
- Event Address: Founders Heritage Park
=== Gold Coin Entry===
If you have any questions with regard to Vendors and Terms and Conditions, please contact Kara Fielding on events@multiculturalnt.co.nz
If you have any questions with regard to performers/entertainers please email to admin@multiculturalnt.co.nz